In addition to handling fire losses, at SM SAVALL we also specialise in recovering industrial units which have been damaged in natural disasters.
We respond within the first 24 hours after the incident to secure the area concerned and prevent the collapse of the structures leading to greater destruction.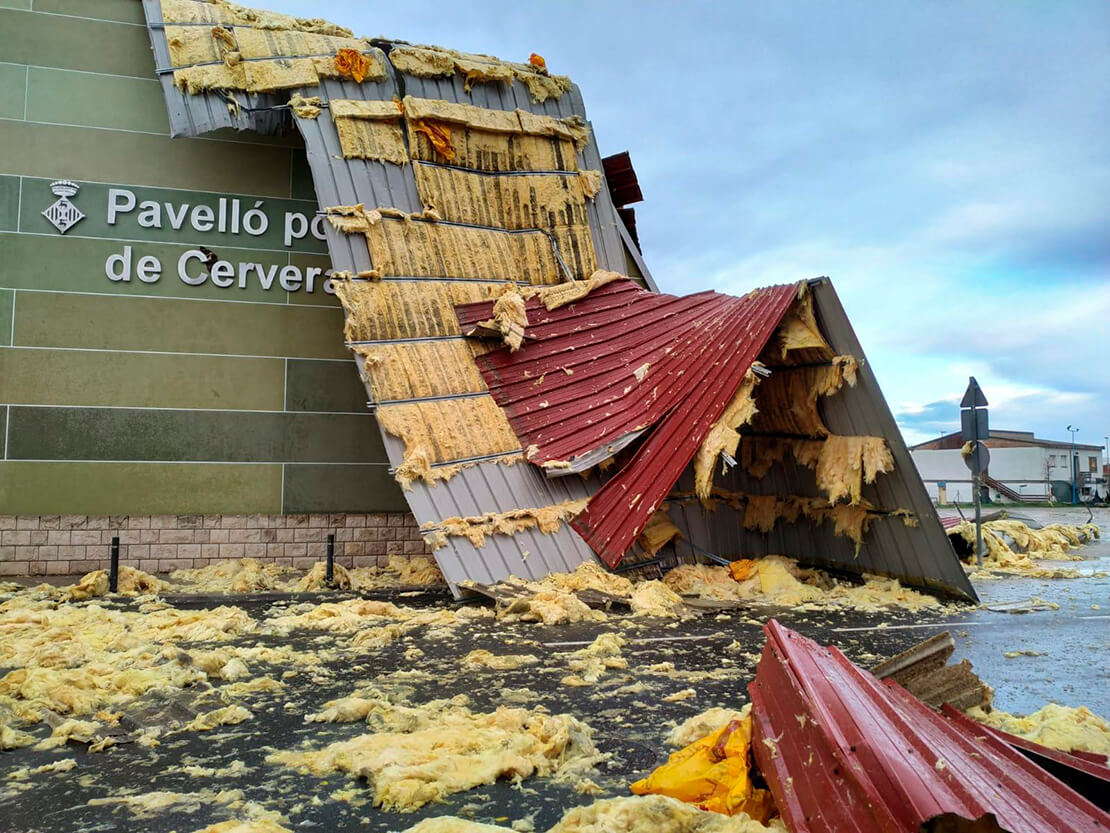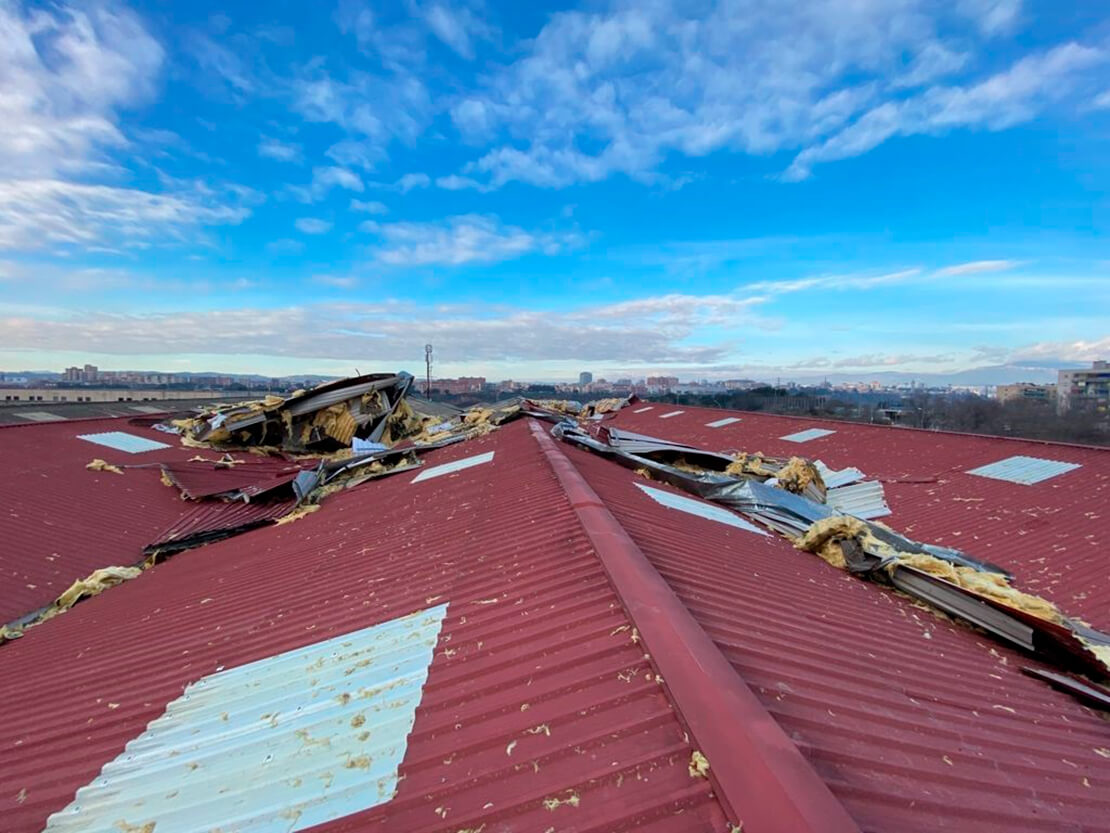 REMOVAL AND REPLACEMENT OF ROOF COVERS
Our company specialises in removing and replacing all kinds of roofs, which are the main item damaged in this type of incident.
We choose the most suitable material based on the customer's needs and regulations.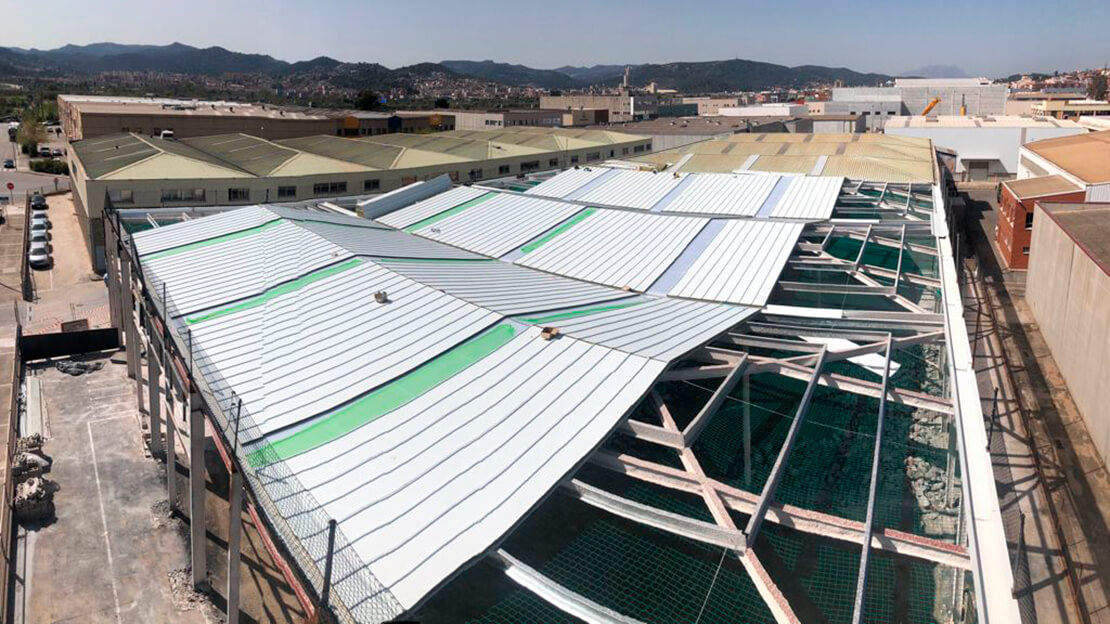 Laying a 1,500 m2 double-sheet sandwich panel with rock wool insulation on a new metal structure.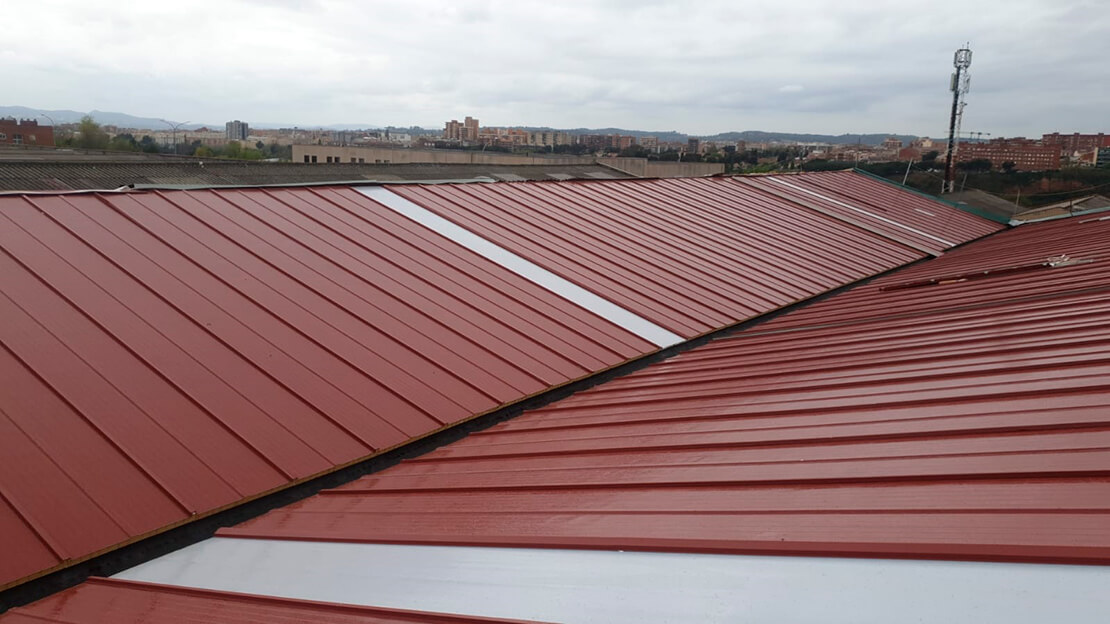 5,000 m2 roof removal made up of simple sheet metal and uralite bent plates with rock wool insulation. Subsequent placement of sandwich PIR panel type roof cover.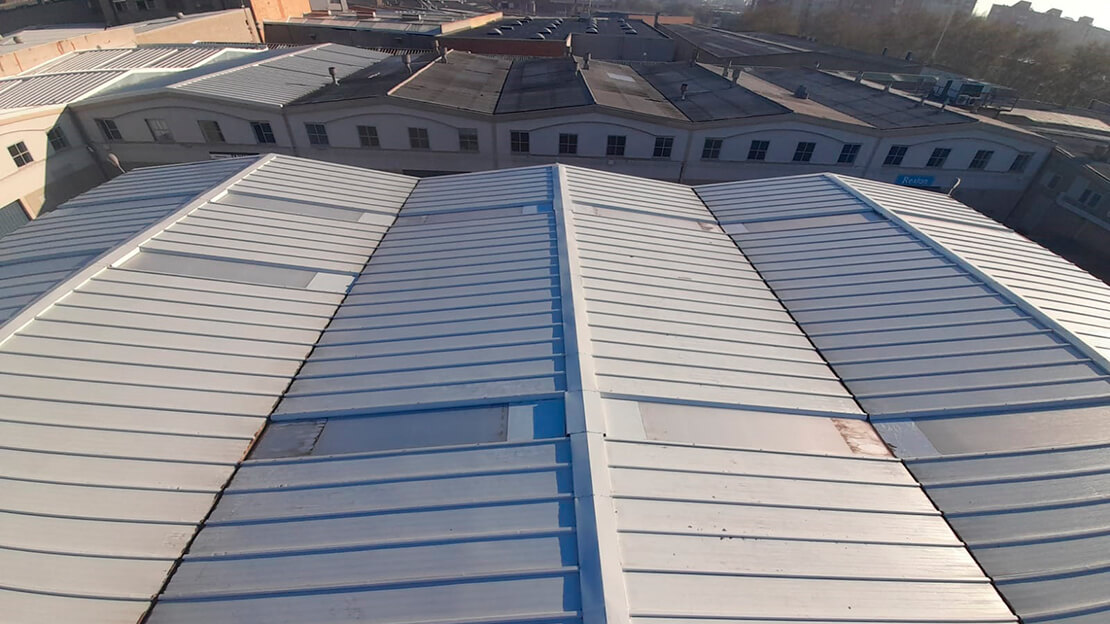 Removal of a 4,000 m2 roof formed by uralite slabs and subsequent placement of a double-sheet sandwich panel with rock wool insulation.